Autism Sunday to Celebrate its 10th Anniversary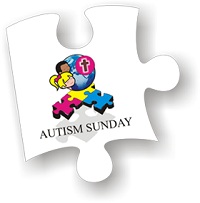 February 12, 2012 will mark the 10th anniversary of Autism Sunday, also known as the International Day of Prayer for Autism and Asperger's Syndrome. Founded by UK couple Ivan and Charika Corea in 2002, Autism Sunday has grown into an international phenomenon, with some of the world's top religious leaders acknowledging the special day of prayer, observed on the second Sunday of February. As with previous years, churches of all denominations (and their parishioners) will be asked to pray for the autism community and those
affected by the disorder.
Autism Sunday first began at a church service in St. Paul's Cathedral (London) and was initially a small idea, but has since grown into a major
worldwide event, recognized in the past by Pastor Rick Warren of Saddleback Church, Archbishop of York Dr. John Sentamu and British Prime Minister David Cameron, just to name a few.
If your church is not aware of Autism Sunday, please send emails and make phone calls to help spread the word. A note in your church's bulletin and/or newsletter will also go a long way in helping to let others know about it.
The promoters of Autism Sunday are also asking social media advocates to get involved. On Autism Sunday, please tweet as many messages as possible with the hash tag #AutismSunday to get the topic trending.
We hope you'll consider getting involved and help make an eternal difference in the lives of those affected by autism, which is estimated to be
around sixty-seven million people around the world. I have personally seen the power and impact of prayer in my own family's life and encourage everyone to participate in this special day.
For more information, visit: http://www.autismsunday.co.uk