Cheerleading Squad Benefits Individuals with Autism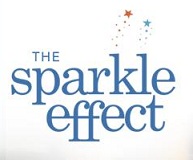 Disability Scoop
brings an uplifting story of a teenager named Sarah Cronk of Bettendorf, Iowa, who started the nation's first school-based cheerleading squad including students both with and without disabilities. Sarah was inspired to do this after her brother with autism was befriended by the school swim team
captain and she witnessed how much that helped him.
Now thirty-three schools as far flung as South Africa have followed her model of pairing students with autism and other disabilities with neurotypical teens who act as peer coaches. The students all perform together at high school athletic events.
Sarah's efforts evolved into an organization called The Sparkle Effect that recently won a Do Something Award, "the largest and most prestigious prize in the world for young people and social change." She received a $100,000 check in a star-studded awards show on VH1. Cronk plans to use the funds for training, uniforms and other supports in order to expand the program to still more schools.
Mainstreaming is hailed as the most appropriate form of education for youngsters on the autism spectrum, but without proper awareness and support on the part of the school, it can be a time of intense isolation and stigmatization. Kids in autism inclusion programs are documented to suffer higher rates of bullying than their neurotypical peers. The most heartening aspect of Sarah's integrative cheerleading squads is that members with disabilities are finding more acceptance and inclusion outside the squad. She reports that "people are more willing to talk to them at school. It puts the spotlight on their abilities rather than their disabilities."
This story also highlights the unique role of siblings to act as ambassadors for their brothers and sisters with autism. Wise beyond their years and compassionate because of their family experience, they are often the innovators in paving the way for the developmentally disabled to more truly belong.