New Law in Missouri Provides Autism Insurance to Families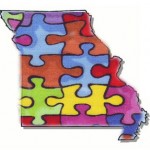 Several years ago, Autism Key published a rather subjective list of states we thought, at
the time, provided the best autism resources, support, and services. Missouri was one
of the states that made our list and soon after it was published, we received plenty of negative feedback from residents of
the state contesting our choice, citing numerous negative experiences they had in
relation to autism support and services. For example, someone named Joyce
posted to our message board forums and said:
"As someone from Missouri which made the top five listing of Best States
for Autism, let me just say that you can't believe everything you read. Missouri
is NOT a good state for services for autism. I live in the No. 2 rated district
in the state – Lee's Summit, just south of Kansas City. Lee's Summit is a great
district for typical children but the autism population, specifically, is
treated like an ugly stepchild."
Others had negative feedback as well, but we stood by our decision,
citing numerous factors in our research that we felt made Missouri one of the leading
states in the country for autism support. This included then-Governor Matt
Blunt's increased budget proposal to fund autism services through the Missouri
Department of Mental Health, as well as other legislative efforts to help those
living with autism in the state.
Today, Missouri took
a big step forward in its fight against autism and somewhat validated our selection nearly
four years ago. Effective January 1st, a new law now requires insurers to cover $40,000
per year of
ABA therapy ( applied behavioral analysis ) for children through age 18, and
that cap could possibly rise with inflation every three years. The law also
gives those with individual insurance policies the option to buy autism
coverage. The law covers all those on the autism spectrum, which includes
the classic form of autism, as well as Asperger's, Pervasive Developmental
Disorder, Rett's Syndrome and Childhood Disintegrative Disorder.
This is a great step in the right direction, however, the new Missouri mandate only
covers about twenty five percent of the state's popluation and there are many advocates in the autism community that are
saying the new law doesn't go far enough. However, it is a significant step in the right
direction and helps set an example for the remaining states that have yet to implement autism insurance reform and help those with autism
and their families get access to the insurance and treatment they need.
Here are some other resources for Missourians: