New Tom Hanks Film Unearths Autism Discrimination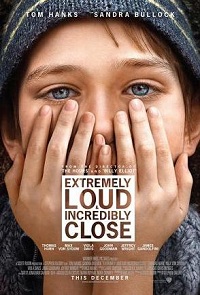 A new film starring Tom Hanks and Sandra Bullock opens nationwide later this month and addresses several emotional issues, including the 9/11 terrorist attacks and autism. "Extremely Loud and Incredibly Close," based on the 2006 novel of the same name, tells the story of nine-year-old Oskar Schell who loses his father in the World Trade Center attacks and must come to grips with his loss. While not officially acknowledged in the novel or film, Schell is suspected to have Asperger's Syndrome and uses a mysterious key left behind by his father to embark on an emotional and healing journey throughout New York City. Schell's autistic traits are clearly displayed throughout the film, which include an unusual tone and rhythm of speech, social difficulties and sensory issues.
The film has been met with mixed reviews, receiving a mediocre rating on Rotten Tomatoes, but is also being heralded by some as a triumph.
Perhaps the most disturbing component of this film's release is the blatant discrimination against children on the autism spectrum, as seen in reviews and comments posted around the web. Based on some of these online rants, it appears that many moviegoers and critics take issue with the way children with autism behave and speak. In an IMDB review, one user from New Zealand posted the following:
"Top notch talents put themselves at the service of this jarring tale lead by Thomas Horn a young actor, talented I'm sure, but here, he is utterly unpleasant. A precious child with a jarring voice that should be stopped, now!"
But perhaps the most vile and ignorant comments were reserved for AP Movie Writer David Germain:
"Newcomer Thomas Horn, the 13-year-old star who was cast after the filmmakers saw him on a "Jeopardy!" kids episode, is a mixed bag, holding his own among the adult actors but, through no fault of his own, forced to behave with excessive shrillness much of the time.

That's because his character, Oskar Schell, may or may not have Asperger's syndrome, a mild form of autism (his medical tests, we're told, were inconclusive). You make allowances in life for people you encounter with autism, but spending two hours with a fictional character possessing autistic qualities can be grating."
Mr. Germain and others have exposed what we as parents contend with on a regular basis, which is the overt discrimination and contempt towards our children by the general public at large. Had Germain made such statements about a movie character's race or sexual orientation, I'm sure we'd be hearing a lot more outcry. But unfortunately, other than a few Web sites and autism message boards, there has been little fanfare made about the AP writer's sentiments.
Perhaps Germain "makes allowances" for those with autism in real life, but I refuse to do the same for his ignorance and asinine comments.