Virginia Moves Closer Towards Increased Autism Benefits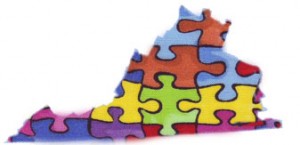 Today, the Virginia House of Delegates moved closer towards providing
increased autism coverage for residents of the state. HB 2467 advanced on
a "voice vote," despite opposition by some House members. The
proposed bill would mandate coverage of applied behavior analysis for children
with autism between the ages of two and six, with a max. annual cap of $35,000
per child.
Some complained that the bill doesn't do nearly enough as the requirements would
apply to state government entities and not to self-insured businesses or businesses with 50 or fewer
employees. A similar bill is moving through the Senate of Virginia.
The actions of the state of Virginia are part of a broader movement nationwide
to increase coverage of services for individuals with autism spectrum disorders.
Autism Votes, an initiative launched by Autism Speaks, has had a major role in
helping to enact this type of legislation across the country.
While these proposals by individual states are welcomed news, what is needed
even more are sweeping federal changes that will help address the issue of
autism services and insurance. Only then, will we begin to see parity across all
fifty states in relation to services and support. As of now, many states,
including some of the larger ones, are seriously deficient in the types of
services and programs they offer.
Although the bill is not what many wanted to see, at least Virginia is taking a
step in the right direction to increase services for its residents.
Now if only Utah,
Wyoming and Oklahoma would get on board.